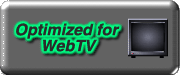 NOTE : This site was made for

   and by a WebTv (except for the

   scanning of photos found here.

   Not all browsers will be able

   to view this site to it's fullest.

   ie, moving images, background music,

   link-able links etc.

   Thanks for stopping by anyways but

   before you go just read this cover

   page please.


   Allow all pages to fully load.  I

   have midis on most.

  

Please continue...

---






DEDICATION

-To my nieces and nephews and
two other very special people.




Hello everyone, anyone, someone,

   YOU.

   

My name is.....is.....oh yeah,

   my name is Mark (almost said

   RAILBIRD, hehehe) and I've been

   online since 10-97 so I'm still

   considering myself a 'newbie'.

   This homepage was hatched on

   March 21, '98 and continues to

   grow.




If you are using a PC and have a

   THING about WebTV so you're not

   gonna bother viewing my work



   PLEASE

   at least read this cover page.

   Maybe even say a prayer or two.

   I thank you, my family thanks you,

   Melissa thanks you, your Mother

   thanks you and most of all...Sherry's

   family thanks you.
First and foremost, I would like to

   dedicate this page to my 2 nieces

   (Kaitlynn & Myranda) and my 3 nephews (Gene,

   Brent, and Joseph).  They range in age

   from 18 y.o.(Gene) to 3 & 1/2 years old

   (Myranda).

   This page is also dedicated to my Dearest

   Cyber Friend MELISSA, who is 9 y.o. and

   has Leukemia.  She is the Bravest

   little girl I know!!!!  I am so proud of

   her!!  It is with GREAT pleasure to announce

   to the whole world that,I, am her

  FOREVER VALENTINE
   and she will always hold a special place in
   my heart
...Always!!!


Dedicated also to a young, well she's only
   a year or two younger than me, lady named
   Sherry.  She is dying of Cancer.  I'm
   not suppose to know this (her Aunt told 
   me on the DL -down low) but the Doctors 
   have only given her 3 months to live, as 
   of 3-98. She's being a real trooper about
   it but I can only imagine what she's
   thinking.  She has two children she'll
   leave behind.
                ; - (

It is my heart 
felt hope that this
   page stay up for a long time.  For the
   sake of Melissa, Sherry & her kids and
   for my family.

    I am saddend to report, Sherry died
    in the early morning hours of 5-8-98
    she was only 30 yrs. old 


God Bless You 
Sherry & God Bless Your Children
THIS ROSE WAS GIVEN TO THOSE MENTIONED
ABOVE BY THE CLEMONS FAMILY OF MICHIGAN
&nbsp&nbsp&nbsp&nbsp&nbspmere words cannot express my gratitude,
THANK YOU AND GOD BLESS YOU ALL
...I'm your knight in shining armor
coming to your emontional rescue...
ROLLING STONES
LE FastCounter